Medicare & Medicaid
Protecting and Strengthening Medicare and Medicaid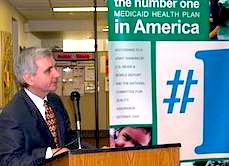 Senator Reed is steadfastly committed to strengthening Medicare and Medicaid, improving the health of Rhode Islanders and the quality of the care they receive, and lowering costs without slashing benefits.
Senator Reed has fought to protect and strengthen Medicare and Medicaid. He vigorously opposes the Republican plan to dismantle Medicare. Ending Medicare as we know it would destroy people's ability to pay their bills, save for retirement, college tuition, or anything other than the medical insurance they will need as they get older.
Throughout his career, Reed has worked to support Rhode Island's Medicaid program, RIte Care, and SCHIP program, RIteShare, with additional federal funds. RIte Care and RIte Share provide over 110,000 Rhode Islanders with vital assistance and without it, many would likely go without needed care or make costly trips to emergency rooms.
Read More »
Reed also knows how important it is for Rhode Islanders to choose their own doctor and has protected that right and ensured that doctors are fairly reimbursed under Medicare.
Key Priorities & Accomplishments
Reed supported the landmark health insurance reform law, the Affordable Care Act, to extend the solvency of Medicare and ensure that seniors who rely on Medicare for their health coverage have access to free annual wellness visits and preventive care, like cancer screenings.
Reed voted to close the Medicare prescription drug coverage gap, also known as the "doughnut hole." This process began in 2010 when over 15,000 Rhode Island seniors received $250 to help cover the cost of their prescriptions. The cost of brand name and generic drugs will be further reduced until the coverage gap is completely eliminated. And Reed believes that the government should be able to make prescription drugs more affordable by allowing Medicare to negotiate prics with big drug companies.
When the recession hit, Reed helped provide an additional $400 million for Rhode Island's Medicaid budget so seniors and families got the care they needed and Rhode Island taxes did not increase. He also advocated for a subsequent six-month extension of this provision, which resulted in an additional $70 million to the state.
Reed-authored key legislation that provided $18 billion in Medicare and Medicaid incentives for doctors who use health information technology (IT) in their practices to improve the quality of care for their patients, as well as $2 billion for grants, loan programs, and other provisions to enhance our health IT infrastructure.
« Hide
The Latest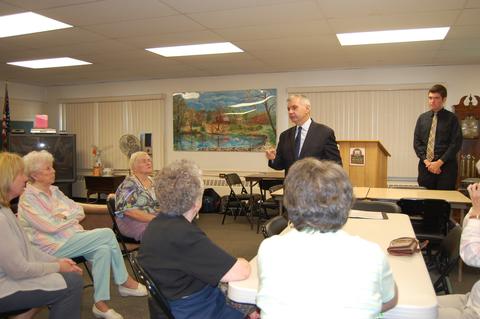 September 14, 2012...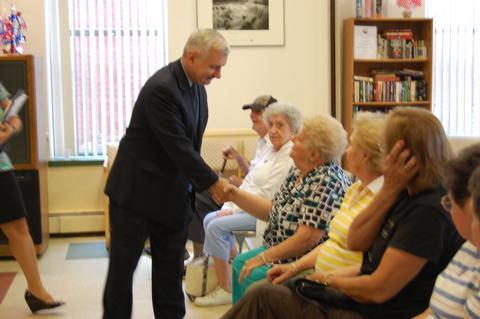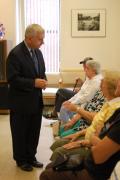 ...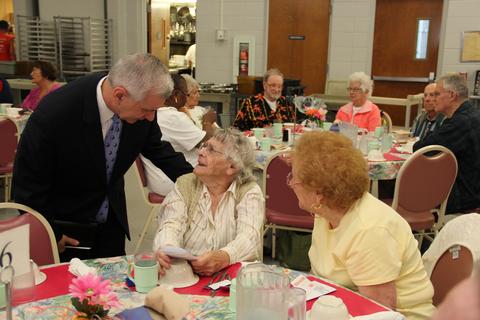 ...