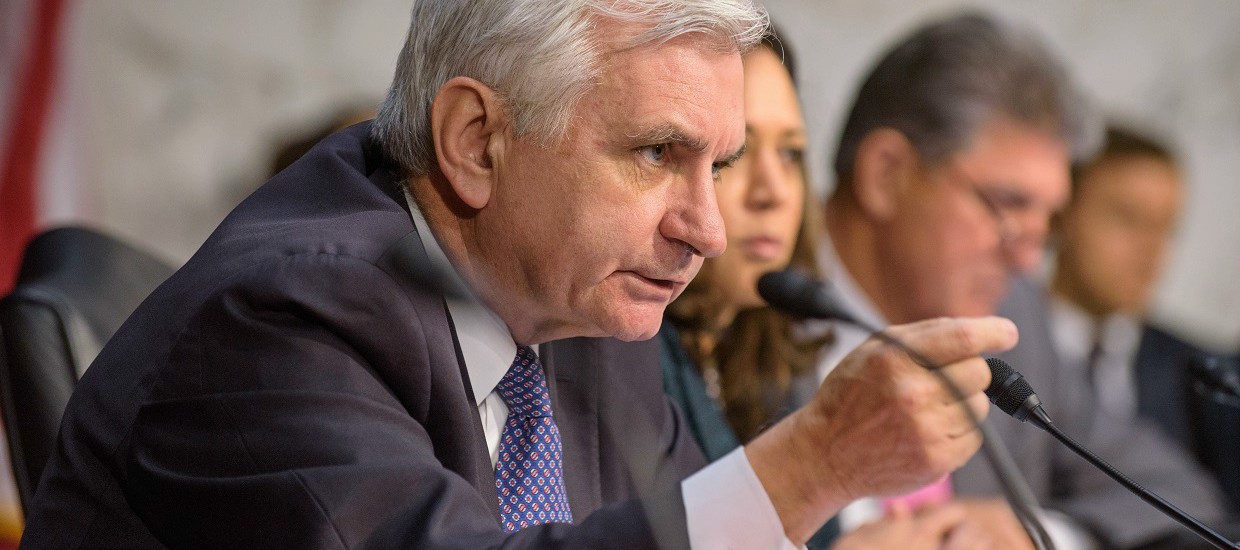 11/18/2018 —
WASHINGTON, DC - Today, after President Trump derided retired Admiral William H. McRaven - the former Navy SEAL who led U.S. Special Operations Command during the 2011 raid that killed Osama bin Laden, U.S. Senator Jack Reed (D-RI), the Ranking Member of the Senate Armed Services Committee, responded to President Trump's comments, issuing the following statement:
"President Trump continues to ignore basic facts and demonstrate a lack of knowledge about our military and national security.
"After the horrific attacks on this nation on 9/11, our intelligence community and our military worked tirelessly to bring the perpetrators to justice. It was an incredibly difficult task and many military and intelligence personnel gave their lives in pursuit of this justice. When the final operation which killed Bin Laden took place, it was a great victory for our country. Admiral McRaven was one of many brave leaders who took risks and contributed to the mission's success.
"Admiral McRaven is not a partisan individual. He's a decorated former SEAL and a straight shooter who served his nation, not a party. I believe he is speaking out because he feels a moral obligation to do so, and note that President Trump said nothing to refute Admiral McRaven's criticism."