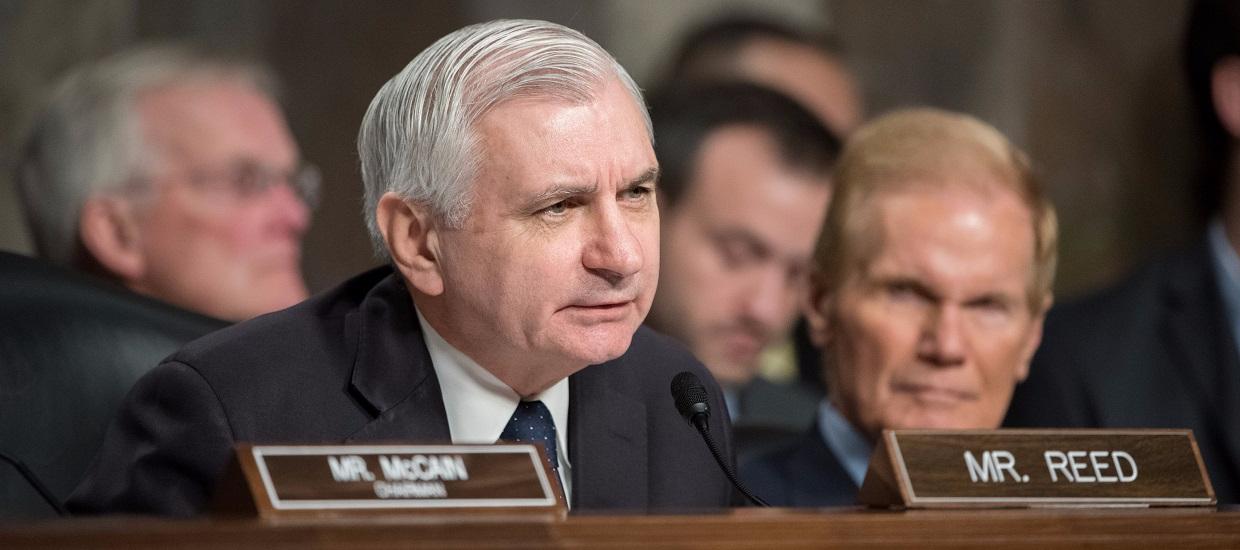 10/13/2017 —
WASHINGTON, DC – U.S. Senator Jack Reed (D-RI), the Ranking Member of the Senate Armed Services Committee, issued the following statement regarding President Trump's decision to decertify the Iranian nuclear agreement known as the Joint Comprehensive Plan of Action (JCPOA):
"President Trump's decision is short-sighted and sets us on a dangerous, unpredictable path. Irresponsibly decertifying the JCPOA now could accelerate Iran's path to nuclear weapons and make America less safe.
"I believe the United States must do more to confront Iran's malign activities, including its development of ballistic missiles and support for destabilizing proxies like Hezbollah. That is why I joined nearly all of my colleagues in voting to place additional sanctions on Iran earlier this year. But President Trump's announcement today is clearly a political decision, not a strategic one. And it could backfire spectacularly and put Iran back on the path to becoming a nuclear power.
"The fact is: this is an arms control agreement that reflects hard won concessions from Iran and includes the most stringent verification regime ever imposed. It doesn't cover every Iranian action we dislike. President Trump can crack down on those things without tearing up the international agreement. He can negotiate new agreements without eroding U.S. credibility.
"The Trump Administration has twice certified that Iran is in compliance. And U.S. generals, diplomats, intelligence professionals, and members of the President's own cabinet have all stated the JCPOA is doing what it was intended to do: halting Iran's development of nuclear weapons.
"Unfortunately, this is just the latest example of President Trump alienating the U.S. from our partners and allies. President Trump should stop this kind of erratic behavior and start engaging in real leadership.
"This announcement does nothing to make us safer and only increases the threat of a nuclear-armed Iran. It undermines both U.S. leadership and the effectiveness of U.S. sanctions as a diplomatic tool, thereby making military action more likely.
"Talking tough and saber-rattling may be politically expedient for President Trump today, but Congress needs to take a more responsible approach and do what is best for the safety and security of the American people. We should stick to the agreement and keep the nuclear shackles on Iran."