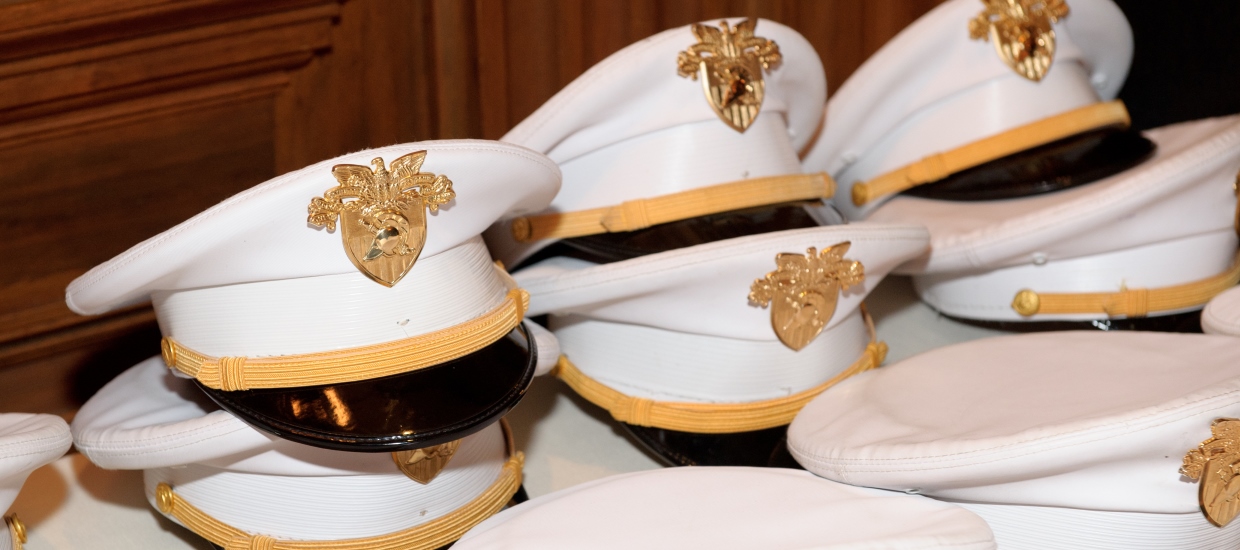 As a U.S. Senator and a graduate of the United States Military Academy, I am honored to recommend outstanding students from Rhode Island to our nation's service academies.
America's service academies have a rich and proud tradition that dates back over two hundred years. Students wishing to serve must meet high academic and physical standards. I applaud you for your interest in helping to protect and serve our nation.
In order to help you understand the nomination process, please review the application process below. You may begin your online application by clicking the "ACADEMY APPLICATION" button on this page.
Application Process
Create an account in my online application portal.
Read the application instructions, which provide information on the selection process and eligibility requirements for a nomination.
Answer the application questionnaire.
Upload all required materials to the application checklist, or submit them to:
U.S. Senator Jack Reed
ATTN: Service Academy Nomination Coordinator
1000 Chapel View Boulevard, Suite 290
Cranston, RI 02920
Applications for the 2019-2020 are now open and will close on October 15.
REMEMBER: Applicants for nomination must also apply to the academy of their choice. Congressional nominations and academy applications are both required to attend.
If you have any questions or concerns about the nomination process, please contact my Service Academy Nomination Coordinator at (401) 943-3100.
Selection Process
An interview will be scheduled for all applicants whose files are found to be competitive and complete. The interview is conducted by my U.S. Service Academy Selection Committee in my Cranston office.
Criteria for selecting nominees are based upon the standards and goals of the academies, stressing:
Leadership potential;
High academic performance;
Demonstrated athletic ability;
Motivation;
Performance on the SAT or ACT.
Eligibility and Methods of Appointment
Regulations of the academies require nominees to be permanent residents of and domiciled in the state of the nominating senator. Applicants must be at least 17 years old, but not passed their 23rd birthday, and must be unmarried, not pregnant, and have no legal obligation to support children or other dependents. (The marriage and age requirements vary for the U.S. Merchant Marine Academy.)
A U.S. Senator is allowed a maximum of five appointments per academy, and ten appointments for the U.S. Merchant Marine Academy. (NOTE: The U.S. Coast Guard Academy does not require a congressional nomination.)
For appointment to the U.S. Military Academy at West Point, the U.S. Naval Academy at Annapolis, or the U.S. Air Force Academy at Colorado Springs, the top applicant is deemed the "principal nominee;" the other nominees are submitted as "competing alternates." If for some reason the principal nominee does not qualify, the alternates then compete for the vacancy.
If one of your parents is an active duty or retired military person, you may also be eligible for a Presidential Nomination. If you are the son or daughter of a deceased or disabled veteran, or of a Medal of Honor winner, you may also apply directly to the Superintendent of the Academy for a nomination.
In addition, the Vice President has the same nominating authority as a Member of Congress, but can nominate from the United States at-large. An application can be made directly to the Office of the Vice President.