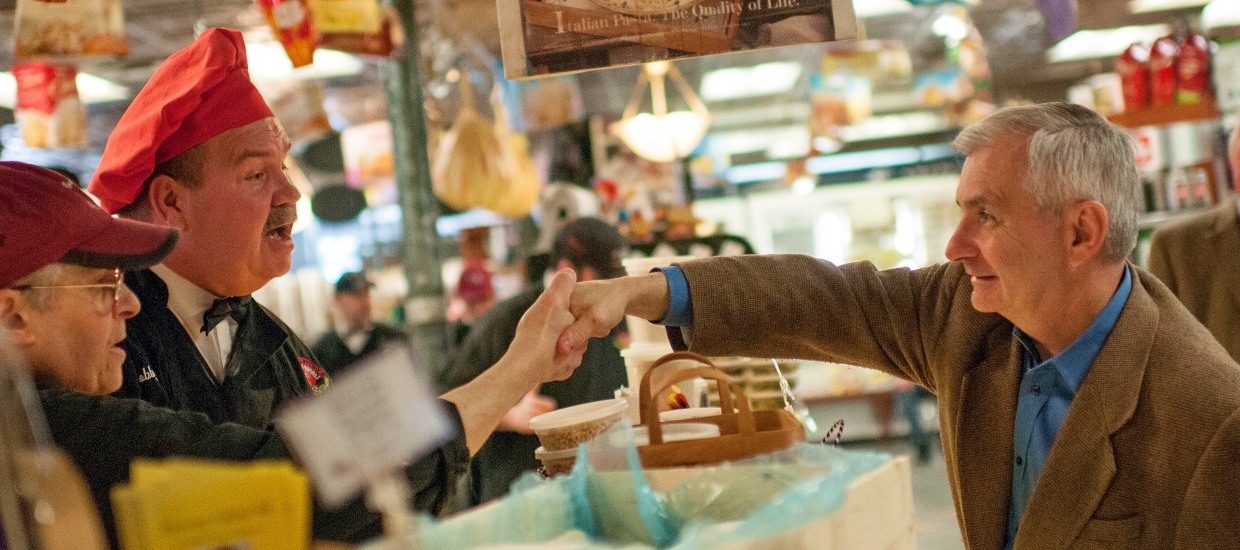 3/03/2020 —
---
WASHINGTON, DC -- As the coronavirus (COVID-19) casts an uncertain shadow over many small businesses, U.S. Senator Jack Reed is calling for the federal government to step up and offer low-interest loans to U.S. small businesses that suffer heavy financial losses due to the coronavirus outbreak.
House and Senate appropriators are working on a bipartisan $7.5 billion emergency spending bill to fight the coronavirus, which is far more than the $1.25 billion request the Trump Administration proposed.
Senator Reed, a member of the Appropriations Committee, is urging his colleagues to include financial assistance for small businesses hit hardest by coronavirus in the emergency appropriations package. Reed says the U.S. Small Business Administration (SBA) should proactively help small businesses prepare to respond to potential disruptions caused by the spread of coronavirus and offer low-interest loans to those small businesses which are hit hardest by the pandemic.
"The coronavirus is a major threat to public health and the health of our economy and we need to help small businesses cope with the disruption it could cause. If the coronavirus outbreak widens and persists, it could have a severe impact on many small businesses. Both customers and suppliers could be forced to significantly pull back and small businesses could be forced to temporarily shutter due to the pandemic. We don't want to see small businesses go under as a result. The federal government should provide interest-free loans and working capital to small businesses that can prove their economic woes stem from coronavirus," said Senator Reed. "The SBA already has protocols in place through the SBA disaster-loan program and we should quickly get this money out to prevent businesses from going under."
Currently, the SBA administers disaster and non-disaster loans for small businesses and supports a wide network of SBA-affiliated resource partners who provide management and technical assistance to small business owners. Under SBA's Economic Injury Disaster Loan (EIDL) program, small businesses that suffer economic losses due to disasters may receive up to $2 million to stay afloat until normal operations can resume. Senator Reed says small businesses hit hardest by the spread of coronavirus should be eligible to apply for SBA disaster loans and assistance.
Senator Reed says the emergency appropriations package must also ensure that vaccines are affordable and available to all who need them and that state and local governments are reimbursed for costs incurred while assisting the federal response to the coronavirus outbreak. Senator Reed says the final package should include at least $3 billion for the public health emergency funds, $2 billion to reimburse state and local governments, and $1 billion for the development of a new vaccine.