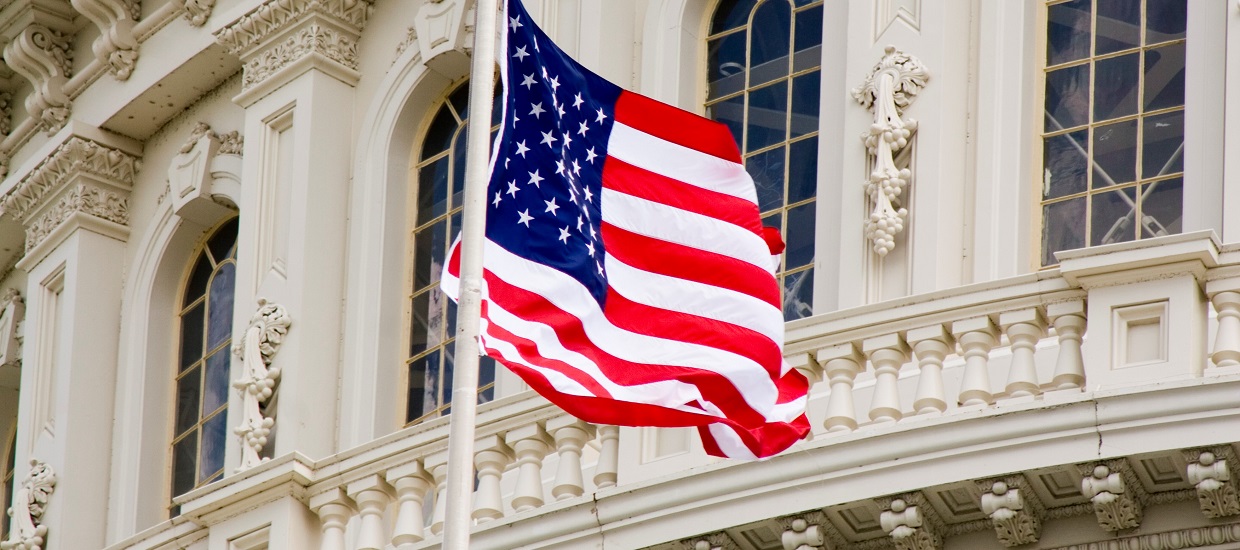 1/30/2020 —
WASHINGTON, DC – Today, U.S. Senator Jack Reed announced his guest for the 2020 State of the Union address on February 4: Rebekah Ham, of Providence, a mother and childhood cancer advocate.
"I'm pleased Rebekah Ham will be joining me for the State of the Union address. Rebekah is a tireless champion for those facing the unimaginable battle of childhood cancer, and a great advocate for ensuring affordable health care for all Americans. Rebekah and her daughter, Grace Carey, helped me pass the Childhood Cancer STAR Act into law. Their perseverance and unwavering commitment to helping others was both inspirational and instrumental to making the Childhood Cancer STAR Act a reality," said Senator Reed. "I am focused on lowering prescription drug costs, making health care more affordable and accessible, and stopping President Trump from weakening protections for patients with pre-existing conditions. President Trump has cynically tried to mislead people about his plan to dismantle the Affordable Care Act and end protections for people with pre-existing protections. Rebekah is passionate about making sure people with pre-existing conditions have access to the care they need. She helped us win the Childhood Cancer STAR Act fight and I'm glad she's in our corner for this next round."
"What a great honor to be invited to the State of the Union by Senator Reed, who appreciates our health concerns and is, himself, a tireless advocate. Grace, now 18, faces many long term side effects from her cancer treatment. She is thrilled to be able to vote in the upcoming election, and we are proud to help give a voice to the many who are going unheard," said Rebekah Ham.
President Trump is suing to effectively end protections for people with pre-existing conditions and completely dismantle the Affordable Care Act (ACA). Pre-existing conditions affect about 54 million non-elderly Americans nationwide, including 175,000 Rhode Islanders, according to the Kaiser Family Foundation. Pre-existing conditions range from those with histories of serious chronic conditions, such as cancer, or heart disease, to more common ailments like asthma and high blood pressure and high cholesterol. The Trump Administration knows its position to undo these critical, lifesaving protections is deeply unpopular, which is why it asked the U.S. Supreme Court to delay hearing the case until after the 2020 election cycle.
If President Trump's ACA lawsuit succeeds, 67,000 Rhode Islanders would lose their health coverage, according to the Urban Institute. And 8,000 Rhode Island young adults under the age of 26 would be dropped from their parents' coverage. Additionally, all Rhode Islanders could see their health insurance premiums skyrocket and the state would lose important federal health care funding -- an estimated reduction of $509 million in the first year alone.
About Rebekah Ham
Rebekah Ham is an artist, educator, and writer living in Providence with her husband, Russell Carey, and three daughters, Fiona, Grace, and Esmae. When Grace was diagnosed in 2007 at age 5 with brain cancer, Rebekah added fierce advocate to her many roles. For the last ten years, she has co-led the 46 Mommas, a national campaign for the St. Baldrick's Foundation that funds promising childhood cancer research. The Mommas team has organized head shaving and advocacy events around the United States and has exceeded $2.25 million for research. In 2011, 2018, and 2019 the Mommas shaved in Washington, DC in order to meet with their state delegations and inspire them to pass and fund legislation beneficial to children diagnosed with cancer and the many challenges of survivorship. While Rebekah has no plans to shave in 2020, she and her family continue to support the Mommas campaign, promote advocacy, and help kids survive and thrive through the Grace for Good St. Baldrick's Hero Fund she runs with Grace's help. Rebekah is further dedicated to promoting the needs of non-neurotypical kids, like Grace, by serving as Vice Chair of The Wolf School Board in East Providence.