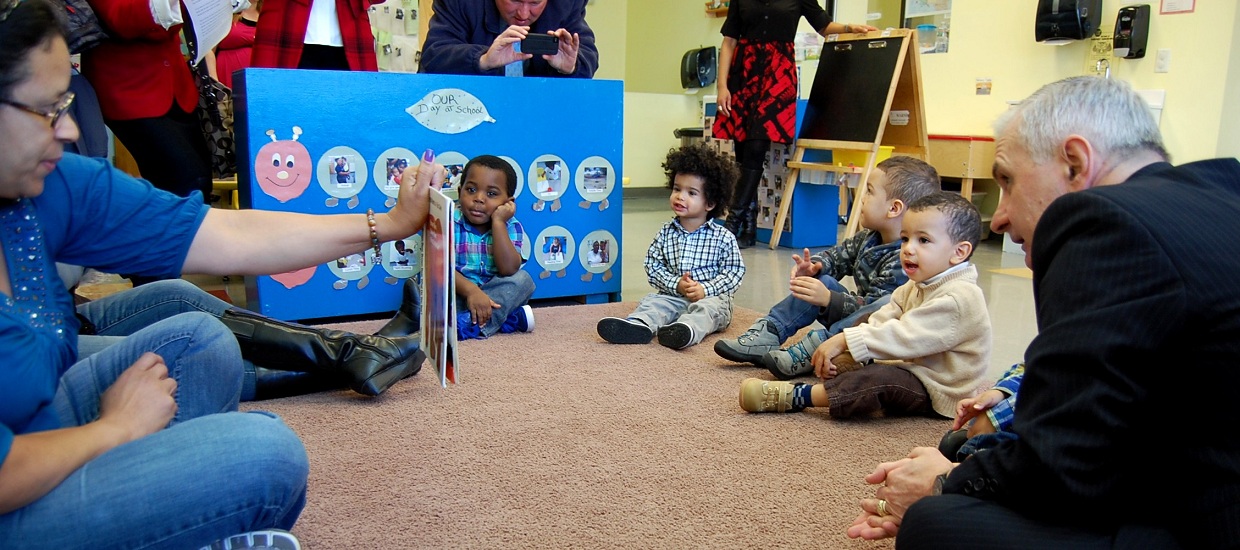 4/16/2015 —
WASHINGTON, DC – Today, the Senate Health, Education, Labor, and Pensions (HELP) Committee unanimously approved a bipartisan compromise Elementary and Secondary Education Act (ESEA) reauthorization bill. The Every Child Achieves Act of 2015 would reauthorize ESEA for the first time since 2001 and includes education policies and initiatives updating the current version of the law, which is known as the No Child Left Behind Act.
The Every Child Achieves Act of 2015 contains several key provisions authored by U.S. Senator Jack Reed (D-RI) to improve public schools, boost school libraries and literacy, support effective teachers, and raise student achievement.
"Fifty years ago, President Johnson signed the Elementary and Secondary Education Act into law to ensure that all children – regardless of their family's zip code or income – had a fair shot at a quality education. It is time to renew the law so that it effectively keeps that promise. We need to update the law in a way that helps schools and families work together to support learning and raise student achievement. We must provide every school with the tools and resources kids need to learn and develop their talents. Today's bipartisan vote is an important step in a lengthy process. There is more work to do and I hope Congress can work together to strengthen this legislation," said Reed. "I am particularly grateful to my colleague Senator Sheldon Whitehouse (D-RI), who serves on the HELP Committee, and Chairman Lamar Alexander (R-TN) and Ranking Member Patty Murray (D-WA) for their bipartisan leadership and commitment to fixing the No Child Left Behind Act and keeping the promise of quality public education for all students."
The Alexander-Murray Every Child Achieves Act of 2015 contains several of Senator Reed's provisions, including:
Greater Transparency on and Accountability for Resource Equity (based on Reed's Core Opportunity Resources for Equity and Excellence (CORE) Act) – The Every Child Achieves Act requires that states and school districts include information on resource equity such as access to experienced and effective educators, access to advanced coursework, and school quality and climate indicators. The bill also requires states to include additional measures in their accountability system such as resource-equity measures.
Supporting Educators (based on Reed's Better Educator Support & Training (BEST) Act) – The Every Child Achieves Act includes key provisions of the BEST Act, enabling states and school districts to support teachers, principals, and other educators at the start of their careers during induction and residency programs and over the course of the careers through high quality, job-embedded professional development and career advancement opportunities. The bill also includes critical provisions that allow states to use Title II funds to implement educator equity plans so that low-income and minority students have the same access to effective educators as their more advantaged peers.
Supporting Effective School Library Programs (based on Reed's the bipartisan Strengthening Kids' Interest in Learning and Libraries (SKILLS) Act) – The Every Child Achieves Act includes an authorization for developing and enhancing effective school library programs, which may include professional development for school librarians and support for up-to-date books and materials.
Strengthening Literacy (based on Reed's Prescribe a Book Act) – The Every Child Achieves Act includes provisions to strengthen literacy by providing disadvantaged children with access to books, including in pediatric health care settings, modeled on the successful Reach out and Read program.
Now that the bill has been approved by the HELP Committee, it heads to the Senate floor for debate and further amendments.
-end-