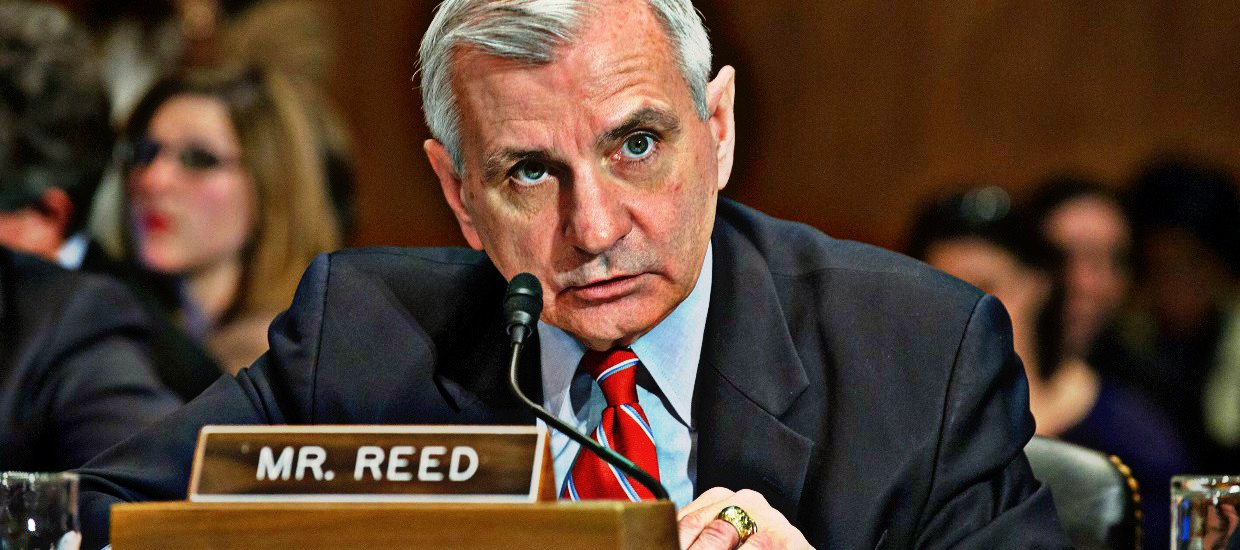 1/29/2019 —
Thank you, Chairman Inhofe, for holding this important hearing on the strategic security challenges posed by Russia and China. I also want to join you in welcoming our witnesses this morning.
Revisionist powers Russia and China are actively working to undermine the rules-based international order that has been the cornerstone of peace for decades. As the recent National Intelligence Strategy states: "Traditional adversaries will continue to gain and assert influence, taking advantage of changing conditions, in the international environment—including the weakening of the post-WWII international order and dominance of Western democratic ideals, increasingly isolationist tendencies in the West, and shifts in the global economy." Moscow and Beijing are using all tools of national power to challenge the international order and advance their own strategic interests at the expense of others. This morning's hearing is an opportunity to hear from our witnesses regarding their assessments of the emerging strategic competition with these near-peer rivals and their recommendations for ensuring that the United States is able to deter aggression and deploy the right elements of national power, both military and non-military elements, to prevail in the competition with Russia and China.
In the case of Russia, President Putin has rejected a U.S.-led international order that he considers incompatible with his strategic objective of returning Russia to Great Power status. Russia's military modernization, nuclear saber-rattling, and violations of its arms control and other international obligations threaten to undermine the strategic security architecture that has prevented high-end conflict. Putin also seeks to operate unconstrained in the "near abroad" countries of the former Soviet Union, and has shown his willingness to use military force to violate the sovereignty of his neighbors if not deterred.
Russia is also conducting a campaign of hybrid warfare below the level of direct military conflict to harm Western nations without firing a single shot. Our democracy was attacked in 2016 and such attacks continue to this day, with increasing sophistication. Russia has used political, military, diplomatic, economic, informational, cyber and other tools of national power to try to divide us from our allies and paralyze our ability to unite in our common defense. These Russian operations are no less a threat to our national security than a military attack would be, yet we have failed to respond to them with the same level of seriousness and resolve. I am interested in hearing our witnesses' assessment of the national security threat posed by Russia's hybrid warfare campaign and their recommendations for how we should prioritize our resources to counter Russia's malign aggression.
China is engaging in a global economic and military expansion that will challenge U.S. primacy and influence in the decades to come. President Xi's determination to undermine international norms, engage in coercive and predatory policies toward smaller and weaker countries, and undermine the national security of the United States and its allies and partners makes this expansion particularly concerning. We are now in a long-term strategic competition with an autocratic regime that has the resources and the intent to challenge and potentially supplant U.S. leadership. How we respond to this challenge will be critical for our national security, and the security of our partners and allies in the region.
I am interested in hearing from the witnesses how we should be meeting this challenge across all domains – diplomatic, military, economic, and trade. I am especially concerned about China's Belt and Road Initiative, which has left several countries, notably Sri Lanka and Malaysia, severely indebted to China. It is an economic initiative with significant national security implications for the United States.
In addition, I have grave concerns about the internal stability of China. President Xi's crackdown on the Uighurs in the west, and bellicose statements about Taiwan, present serious human rights problems for the international community. As the leader of the free world, the United States should not shy away from confronting the Chinese government for its brutal and systematic crackdown on ethnic minorities and human rights activists within its own borders.
The National Defense Strategy has laid out a compelling argument, and I'm glad we have our experts here today to supplement that argument with their detailed and very wise observations. With that, thank you, Mr. Chairman.