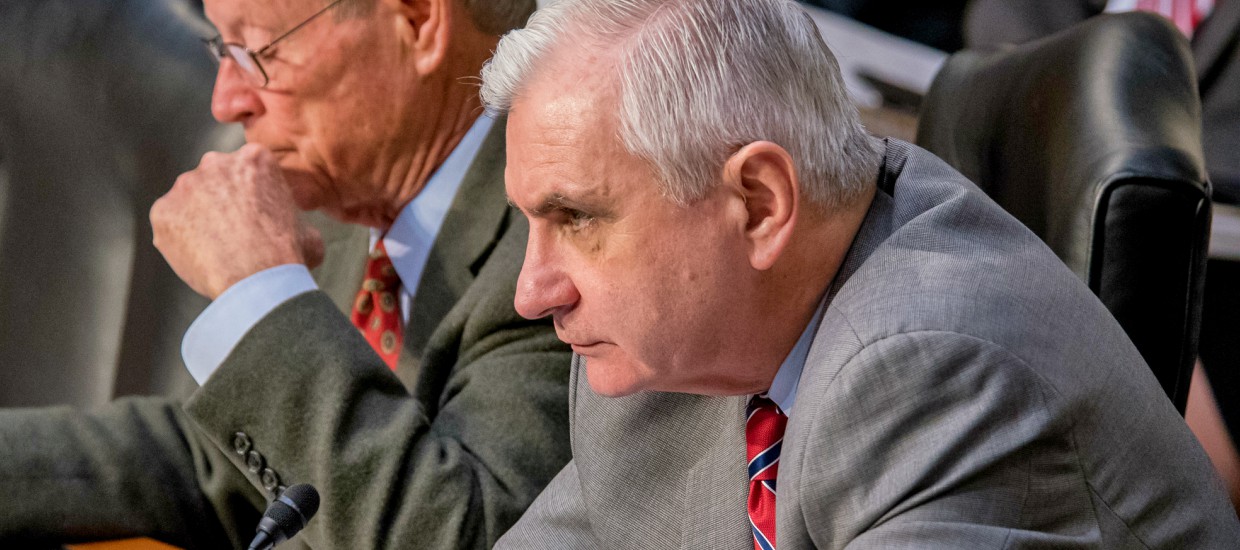 4/07/2020 —
WASHINGTON, DC – Today, after President Trump demoted the Pentagon's top watchdog, removing him as chairman of the Pandemic Response Accountability Committee (PRAC), which Congress created to oversee the $2.2 trillion CARES Act package, U.S. Senator Jack Reed (D-RI), the Ranking Member of the Armed Services Committee, issued the following statement:
"The Trump Administration seems to be engaged in a mass-culling of government watchdogs, which is a real threat to independent oversight. I was notified of this move without explanation and will join colleagues on both sides of the aisle in seeking one. This appears to be part of an alarming trend by the Trump Administration to remove independent inspector generals and replace them with the president's loyalists."
Glenn A. Fine, who has a reputation as a no-nonsense federal prosecutor, was serving as acting Inspector General of the Department of Defense (DOD IG), and had been selected by an umbrella group of federal Inspectors General to helm the PRAC, which is responsible for overseeing the Administration's efforts to carry out over $2 trillion in CARES Act funding. President Trump has abruptly removed Mr. Fine from atop the panel. Further, President Trump has replaced Mr. Fine with Sean W. O'Donnell, who currently serves as the acting Inspector General of the U.S. Environmental Protection Agency (EPA). Instead of returning to lead the DOD IG office, Mr. Fine will now serve as the principal deputy inspector general beneath President Trump's new nominee to be DOD IG, Jason Abend, who recently served as a senior Customs and Border Protection policy official.
The move also follows several other recent attempts by President Trump to avoid independent oversight. He recently fired the U.S. Intelligence community's chief watchdog, Michael Atkinson; sought to install his own White House lawyer as the Special Inspector General for Pandemic Recovery (SIGPR) overseeing a coronavirus bailout fund; and directed disparaging comments at the U.S. Department of Health and Human Services (HHS) Inspector General for detailing "severe shortages" of testing and medical supplies at hospitals around the country.