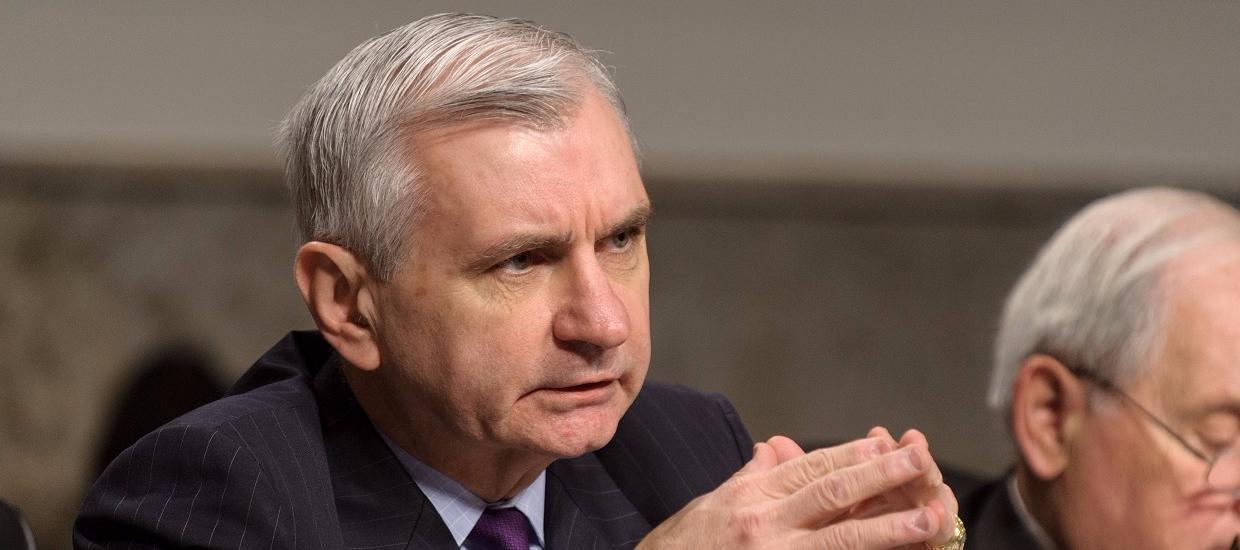 3/27/2017 —
WASHINGTON, DC – Today, U.S. Senator Jack Reed (D-RI), the Ranking Member of the Armed Services Committee, issued the following statement:
"Today's revelations about Chairman Nunes are both bizarre and inappropriate. They clearly call into question the House Intelligence Committee Chairman's ability to provide independent oversight of this matter. Put simply, Chairman Nunes needs to recuse himself from this investigation.
"The only way to unwind the web of connections and get to the bottom of Russia's involvement in our elections is a special prosecutor. So far, the Republican leadership has shown no willingness to allow an impartial, independent investigation. But with every misstep, the drum beat will grow louder and louder until they can no longer ignore it.
"I am confident that at some point the Republican party will put the interests of the American people ahead of those who want to keep the truth from coming to light. If they don't, they will be compromising America's ability to defend itself from future attacks."