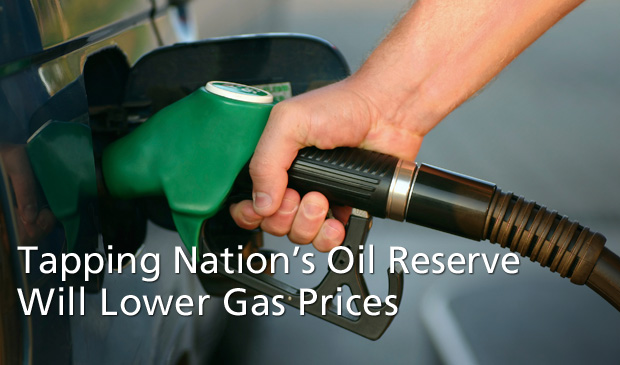 6/23/2011 —
WASHINGTON, DC -- U.S. Senator Jack Reed (D-RI) today welcomed the Obama Administration's move to quickly release 30 million barrels of oil from the Strategic Petroleum Reserve (SPR) in the next 30 days in conjunction with the release of 30 million barrels from International Energy Agency (IEA) countries, for a total of 60 million barrels.
Reed, who on March 1, 2011 urged the Administration to tap $500 million worth of oil from the emergency stockpile, said the Administration is "making the right decision to offset the current supply disruption."
"This is a smart move that will help drive down gas prices for families and businesses," said Reed. "I applaud the President for working with members of the IEA to prevent supply disruptions and price spikes from further damaging our economy."
According to the U.S. Department of Energy, recent turmoil in Libya has caused the loss of roughly 1.5 million barrels of oil per day from the international market. And unrest in the Middle East and North Africa has also contributed to higher gas prices for consumers.
The Strategic Petroleum Reserve is the world's largest supply of emergency crude oil, and is currently filled to over 99% of its capacity of 727 million barrels of crude oil. According to the U.S. Department of Energy, the average price paid for oil in the reserve is $29.76 per barrel. The average price of a barrel of oil today is about $90.
Today, the average price for a gallon of regular unleaded gas in Rhode Island is $3.79, down from a high of $4.05 in May.
"We must continue to pursue long-term solutions to reduce the overall cost of driving our cars, heating our homes, and powering our businesses. One of the most effective ways is improving energy efficiency through weatherization and increased fuel efficiency standards," stated Reed. "Releasing this oil now will provide short-term relief at the outset of the summer driving season, but we must also continue to develop energy efficient technologies that can power our economy. Investing in clean, energy efficient technology over the long-term will strengthen our security, help families save on their energy bills, and create jobs here in Rhode Island."
Reed, the Chairman of the Appropriations Subcommittee on the Interior and Environment, also noted that under the Obama Administration, domestic drilling for oil and gas has reached a seven-year high.
The U.S. petroleum reserves were last tapped in 2005 to address supply issues after Hurricane Katrina crippled production facilities in the Gulf of Mexico.