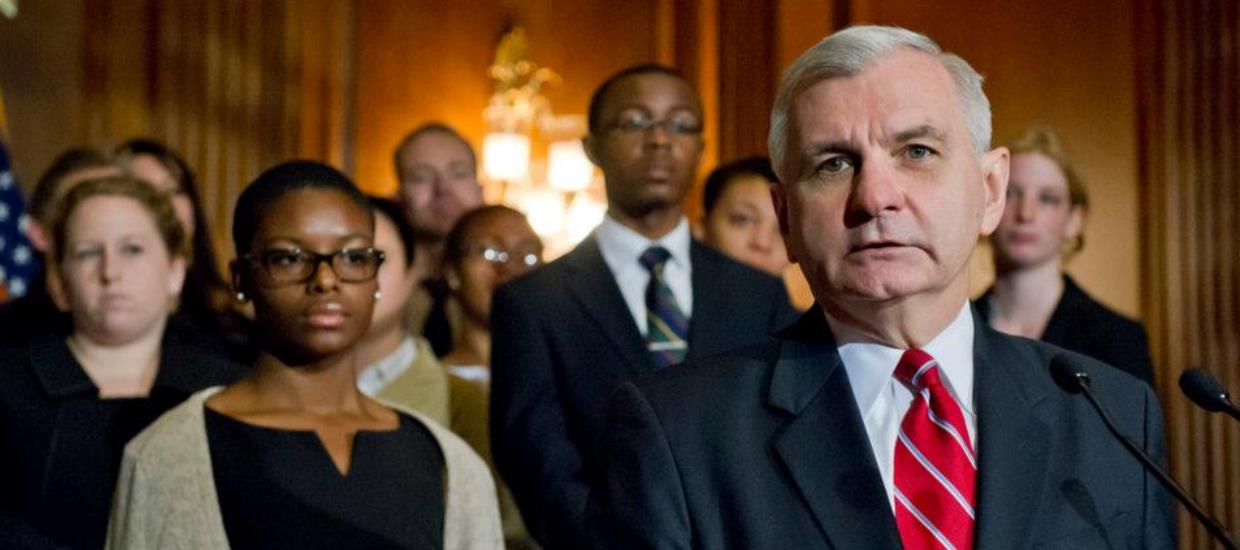 Championing Consumer Rights
Senator Reed is dedicated to protecting consumers and ensuring they have the information they need to make informed decisions.
Reed authored several key pieces of the historic Wall Street Reform and Consumer Protection Act to bring transparency and accountability to the financial industry. Most notably, Reed championed a provision to establish the Consumer Financial Protection Bureau (CFPB), which now works to prevent deceptive practices and to provide consumers with the information they need to make informed choices when shopping for mortgages, credit cards, and other financial products.
Reed has fought to ban unfair credit card practices that prey on American consumers. He also authored legislation to improve consumer disclosures on mortgages and provide stronger protections and better alternatives for families facing foreclosure.
In recognition of his dedication to protecting U.S. consumers, the pro-consumer advocacy Consumer Federation of America (CFA) honored Senator Reed with its Philip Hart Public Service Award for championing issues that better the lives of working Americans.
Key Priorities & Accomplishments
Reed cosponsored the Credit Card Accountability, Responsibility, and Disclosure (CARD) Act, which President Obama signed into law, establishing fair and sensible rules for how and when credit card companies can raise interest rates.
Senator Reed cosponsored legislation to crack down on gas and oil market manipulation and pushed for federal task forces to ferret out unscrupulous and excessive speculative conduct in the energy commodity markets.
Reed authored a provision in the Affordable Care Act that will require prescription drug promotional advertisements and labeling to contain easy-to-understand "fact boxes" that will give patients and doctors credible, accessible information about how well drugs work and their potential side effects.
Seeking to safeguard public health, Reed successfully pressured the Food and Drug Administration to strengthen labeling and testing standards for sunscreen products.
Read more by visiting Senator Reed's Working for RI page.