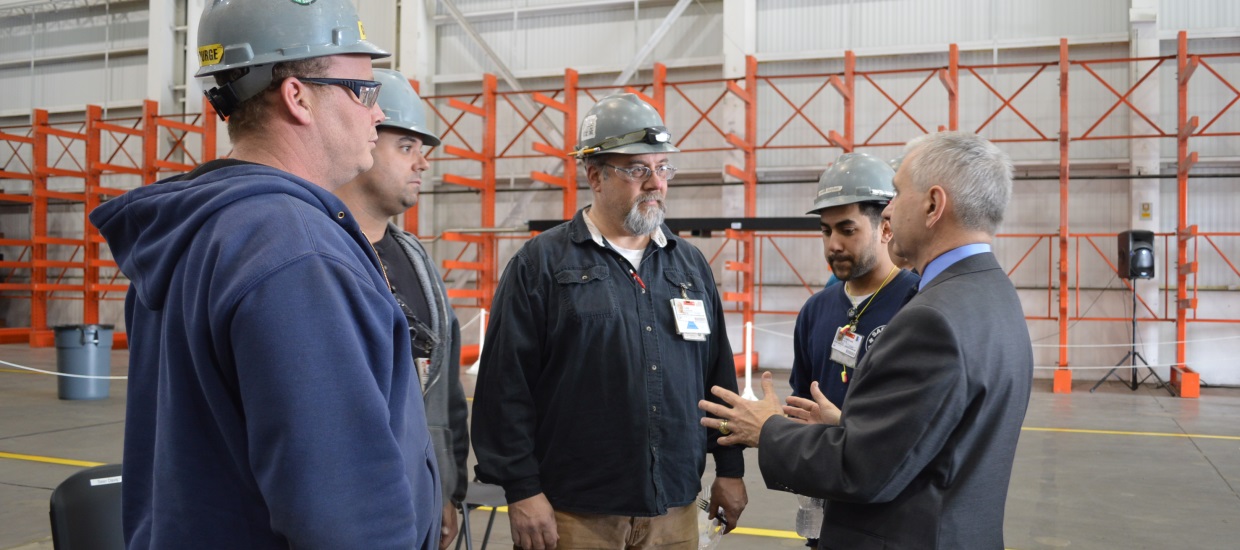 Accelerating Economic Growth & Helping Businesses Create Good-Paying, Sustainable Jobs
Rhode Island has been hit especially hard by the economic downturn, and Senator Reed is working hard to help save and create jobs to get our economy back on track. He has led efforts to restore emergency unemployment benefits for jobseekers, and to help make health care, college tuition, and energy more affordable for working families.
As a member of the Appropriations Committee, Senator Reed has directed critical federal funding back to the state to improve our infrastructure, put more people to work, and lay the foundation for future economic growth. He continues to push for job creation legislation and a reformed tax code that is fairer for low and middle income Americans.
Key Priorities & Accomplishments
Senator Reed worked to restore emergency unemployment insurance for 2.79 million Americans, including 12,000 Rhode Islanders. The fully offset bipartisan legislation would help job seekers and strengthen the economy overall. The non-partisan Congressional Budget Office estimated that extension of these benefits for all of 2014 would create 200,000 jobs and boost economic growth by 0.2 percent of GDP.
Reed supports the Fair Minimum Wage Act, which would increase the federal minimum wage to $10.10 an hour and provide an estimated 90,000 Rhode Islanders a raise – 70 percent of whom are 20 years or older.
While Chairman of the Armed Services Subcommittee on Seapower, Senator Reed secured over $17 billion in submarine shipbuilding, which has fortified Rhode Island defense and manufacturing jobs for years to come.
Senator Reed cosponsored legislation to create a national network of manufacturing hubs to help expand advanced manufacturing in Rhode Island and bring more good paying, middle-class jobs to the state.
In an effort to build bipartisan support for legislation that will help create jobs, modernize America's manufacturing sector, and improve workforce training, Senator Reed is working to get Congress to refocus on manufacturing through the "Manufacturing Jobs for America" initiative.
To support Rhode Island jobs and industry, Senator Reed has worked to secure federal funding for several key transportation investments with more than $52 million in U.S. Department of Transportation TIGER grants. These include $22 million for the port at Quonset Point, $10.5 million for the Port of Providence, $10 million for the Providence Viaduct bridge project, and $10 million for the Apponaug Circulator in Warwick.
Read more by visiting Senator Reed's Working for RI page.