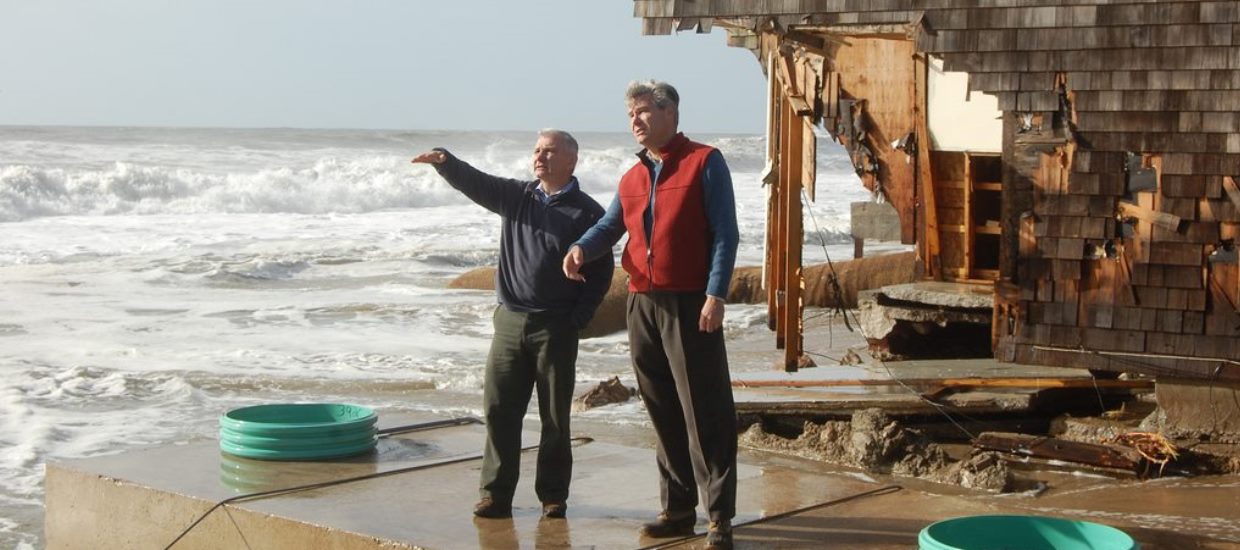 Enhancing Rhode Island's Emergency and Disaster Preparedness
Rhode Island's coastal location makes it susceptible to natural disasters like flooding, hurricanes, and snowstorms. And when disasters have struck, Senator Reed has been there to help Rhode Islanders recover.
When the historic flooding of 2010 hit Rhode Island, Reed helped ensure over $200 million in federal flood assistance to help families, businesses, and communities rebuild. After Hurricane Sandy hit, Reed helped secure more than $120 million in federal funding for estimated repairs and mitigation.
Senator Reed recognizes that our environment is under constant stress from a changing climate, including warming temperatures and weather volatility. He is committed to helping communities take action to better adapt to natural disasters affected by climate change. This includes the increase in resilience of our critical infrastructure and emergency preparedness.
Key Priorities & Accomplishments
Senator Reed led the effort to develop a supplemental disaster relief package for the state after the floods of 2010. These additional funds, which augmented regular disaster assistance dollars, included $13 million in Community Development Block Grants – Disaster Recovery (CDBG-DR) funds, $15 million in Economic Development Administration (EDA) recovery funds, a reduction in the state and local cost-share for FEMA disaster assistance (saving more than $3 million for state and local governments), and $2.25 million in assistance from the U.S. Army Corps of Engineers.
Reed also worked to provide supplemental funding for Hurricanes Irene (2011) and Sandy (2012). This includes more than $19 million in CDBG-DR funds (Sandy) and $6 million in EDA funds to repair a bulkhead at Quonset Point (Irene).
Reed facilitated the transfer of the Fox Point Hurricane Barrier and the Woonsocket Local Protection Project from the cities of Providence and Woonsocket to the U.S. Army Corps of Engineers. Since then, Reed has worked to provide over $21.7 million to repair and operate these projects between 2009 and 2014. These costs, plus all future operation and maintenance expenses, would otherwise have been left for the cities to bear themselves.
Reed was a cosponsor of the Homeowner Flood Insurance Affordability Act to prevent homeowners from seeing exponential premium rate increases from one year to the next. The bill included an amendment authored by Reed to study the possibility of allowing communities to purchase coverage on behalf of its property-owners.
Reed authored the National Flood Mapping Act, which was largely incorporated into the 2012 reauthorization of the National Flood Insurance Program, to help improve the accuracy of flood maps so businesses and homeowners know if they are at risk.
Reed cosponsored the Clean Air, Healthy Kids Act, which reverses President Trump's executive order "Promoting Energy Independence and Economic Growth."
Read more by visiting Senator Reed's Working for RI page.