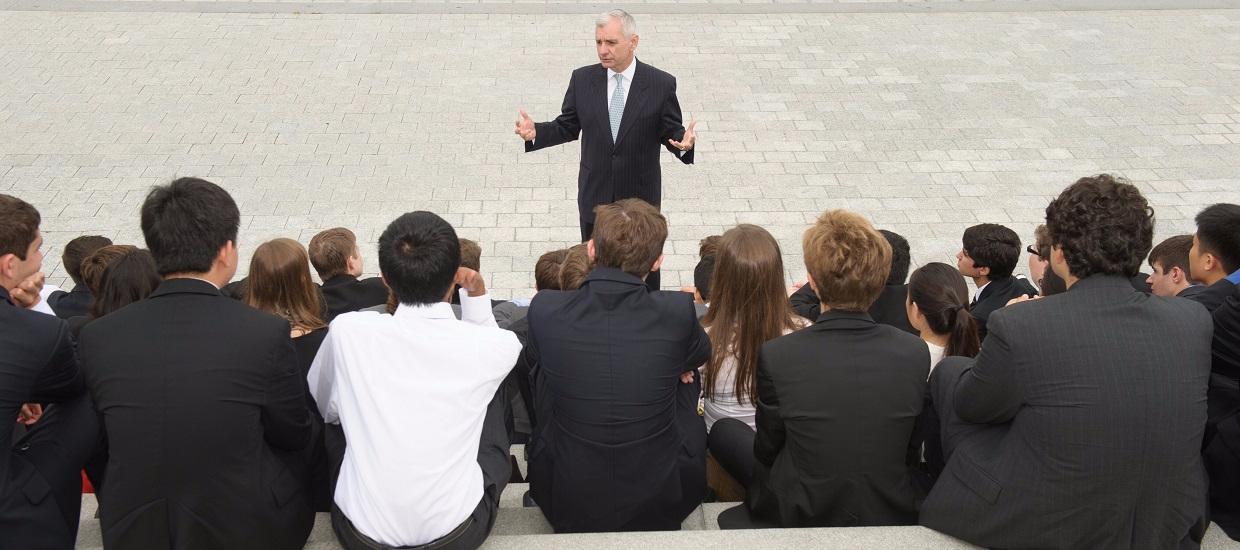 10/24/2019 —
CENTRAL FALLS, RI – In an effort to improve school safety and work toward a supportive and safe environment for every student, Central Falls has been awarded a $337,000 federal grant under the Community Oriented Policing Services' (COPS) School Violence Prevention Program.
Administered by the U.S. Department of Justice, the grant may be used for equipment, technology, and training.
This grant program will allow for security upgrades to all six public schools and three charter schools located within the City. These upgrades will include the purchase and installation of both equipment and technology, such as cameras, secure entry systems, and other deterrent measures. It will also provide for the establishment of a city-wide safety committee, as well as the development of safety committees for individual schools. These committees will work to develop uniform school safety policies and procedures and ensure a process of ongoing security assessments and training programs within the school system. The implementation of these upgrades will improve prevention and response to potential threats and enhance safety for students, teachers and staff.
"This federal funding will help make our schools physically more secure and it will help build on the progress the Central Falls Police Department is making to improve community safety. I commend Mayor Diossa and his team for making school safety a priority and winning this competitive grant," said U.S. Senator Jack Reed.
"I applaud Mayor Diossa for winning this competitive federal grant to improve safety features in Central Falls schools," said U.S. Senator Sheldon Whitehouse. "This funding will allow the City to put high-tech security upgrades in place, adding another layer of protection for students and teachers."
"All children should be able to learn in a safe, welcoming environment," said U.S. Representative David Cicilline. "This funding will support the great work that Mayor Diossa has been doing to improve and ensure the safety of Central Falls students. I'm proud to support this important work."
Central Falls Mayor James A. Diossa stated: "This is a major win for all Central Falls students – public and charter – as we make every effort to keep them safe and focused on learning. I would like to credit our Police Department, local school leaders, The National Police Foundation and our City's Fund Developer, Derek Collamati, for assiduously working together to submit an impressive SVPP proposal and secure this critical funding. Everyone in Central Falls understands that the optimal learning environment ensures that all students and educators feel safe. This grant funding will significantly improve the safety of each Central Falls school and amplify our community's life-saving emergency preparedness with the support of national experts. Thank you to our Congressional Delegation for all of your efforts to make Central Falls stronger and safer for all – especially our youth."
The COPS School Violence Prevention Program was created to help improve school safety measures in and around K-12 schools through evidence-based school safety programs. Such measures include coordination with law enforcement, training to law enforcement officers to prevent student violence, installation of metal detectors, locks, lighting, and other deterrents, technology for expedited notification to law enforcement during emergencies, and any other measure COPS deems necessary.