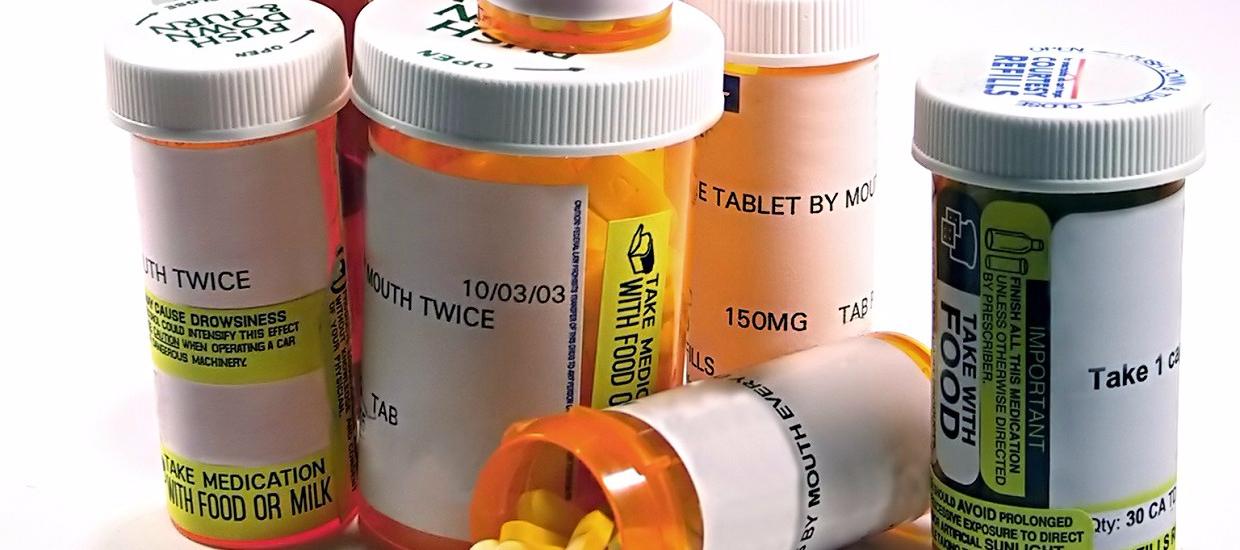 10/24/2019 —
PROVIDENCE, RI - As communities across the country struggle with prescription drug abuse and opioid addiction, U.S. Senator Jack Reed is encouraging Rhode Islanders to take advantage of the upcoming National Prescription Drug Take-Back Day this Saturday, October 26 from 10:00 a.m. to 2:00 p.m., and discard unwanted pain killers and other prescription drugs at participating locations. Almost 40 Rhode Island locations are participating in this semi-annual event, which was started by the U.S. Drug Enforcement Administration (DEA) in 2010 to help educate the public about the potential for prescription drug abuse and provide an opportunity for safe disposal of expired, unused, or unwanted medications, including narcotic painkillers and other opioids.
The drop box service is free and anonymous, with no personal information collected and no questions asked. A list of participating law enforcement and community partners across the state may be found at: https://takebackday.dea.gov
"This is an effective public health and public safety program that makes it more convenient for people to safely dispose of unused prescription drugs and save lives. Each item taken out of a medicine cabinet reduces the number of medications being misused or stolen. Additionally, the program helps stop dangerous chemicals and pharmaceuticals from getting into our water supply," said Senator Reed, a member of the Appropriations subcommittee that funds the DEA.
At the last National Prescription Drug Take-Back Day in April, Americans turned in over 468 tons (937,443 pounds) of prescription drugs at 6,258 collection sites operated by the DEA and more than 4,969 of its state and local law enforcement partners. The DEA said it has collected a total of more than 11 million pounds, almost 6,000 tons, of expired, unused and unwanted prescription medications since the program began.
This year's event marks the first time the program is accepting vaping products, such as devices and cartridges, in an effort to work with federal partners to combat an emerging public health threat, particularly to the nation's youth. The DEA points out that it cannot accept devices containing lithium ion batteries and encourages individuals to remove the batteries from the devices before turning them in.
The Substance Abuse and Mental Health Services Administration (SAMHSA) also offers a free Behavioral Health Treatment Services Locator (a confidential and anonymous source of information for persons seeking treatment facilities in the United States) to find resources in your area: https://findtreatment.samhsa.gov/
Drop off locations on Saturday, October 26 will include:
Barrington Police Department, 100 Federal Road, Barrington
Bristol Police Department, 395 Metacom Avenue, Bristol
Burrillville Police Department, 1477 Victory Hwy, Oakland
Central Falls Police Department, 160 Illinois Street, Central Falls
Charlestown Police Department, 4901 Old Post Road, Charlestown
Cranston Police Department, 5 Garfield Avenue, Cranston
Cumberland Police Department, 1380 Diamond Hill Road, Cumberland
CVS Pharmacy – Available at 24-hour locations
East Greenwich Police Department, 176 First Avenue, East Greenwich
East Providence Police Department, 750 Waterman Ave, East Providence
Foster Police Department, 182 Howard Hill Road, Foster
Hopkinton Police Department, 406 Woodville Road, Hopkinton
Jamestown Police Department, 250 Conanicus Avenue, Jamestown
Johnston Police Department, 1651 Atwood Avenue, Johnston
Lincoln Police Department, 100 Old River Road, Lincoln
Little Compton Police Department, 60 Simmons Road, Little Compton
Middletown Public Safety Complex, 123 Valley Road, Middletown
Narragansett Police Department, 40 Caswell Street, Narragansett (no liquids/needles accepted)
Narragansett Indian Tribal Police, 4375-B South County Trail, Charlestown
Newport Police Department, 120 Broadway, Newport
North Kingstown Police Department, 8166 Post Road, North Kingstown
North Providence Police Department, 1967 Mineral Spring Avenue, North Providence
Pascoag Fire Department, 105 Pascoag Main Street, Pascoag
Pawtucket Police Department, 121 Roosevelt Avenue, Pawtucket
Providence Police Department, 325 Washington Street, Providence
Rhode Island State Police, 311 Danielson Pike, North Scituate
Rhode Island State Police, 54 Nooseneck Hill Road, Wyoming
Rhode Island State Police, 7875 Post Road, North Kingstown
Rhode Island State Police, 1575 Louisquisset Pike, Lincoln
Richmond Police Department, 1168 Main Street, Richmond
Smithfield Police Department, 215 Pleasant View Avenue, Smithfield
South Kingstown Police Department, 1790 Kingstown Road, Wakefield
Tiverton Police Department, 20 Industrial Way, Tiverton
Warren Police Department, 1 Joyce Street, Warren
Warwick Police Department, 99 Veterans Memorial Drive, Warwick
Westerly Police Department, 60 Airport Road, Westerly
Walgreens Pharmacy, 533 Elmwood Avenue, Providence
Walgreens Pharmacy, 10 Beach Avenue, New Shoreham
Woonsocket Police Department, 242 Clinton Street, Woonsocket