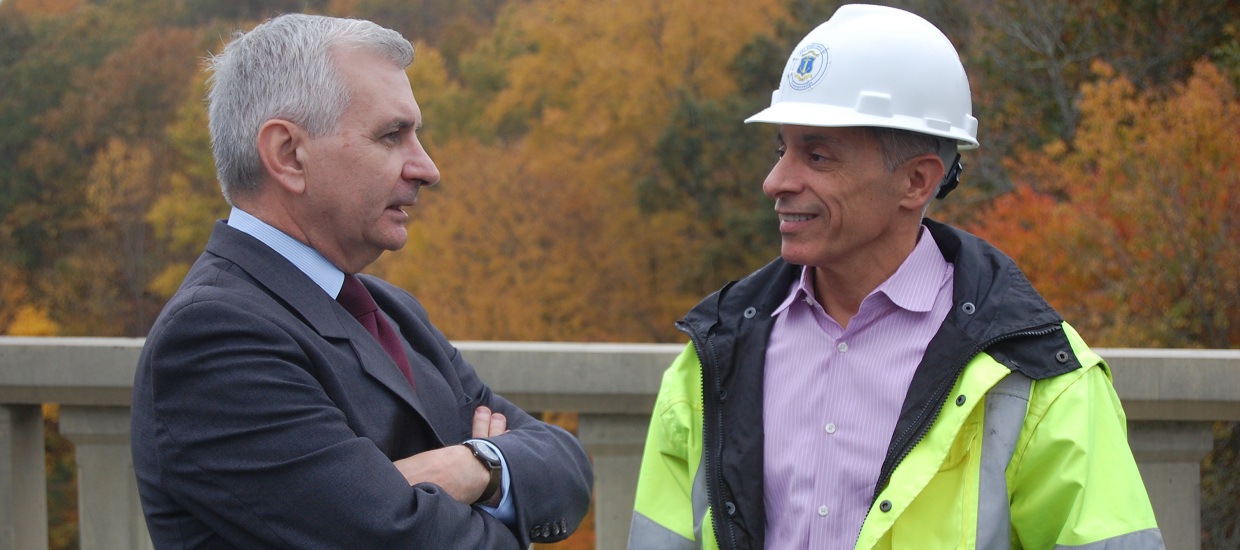 9/28/2015 —
WASHINGTON, DC – U.S. Senator Jack Reed, the top Democrat on the Appropriations Subcommittee on Transportation, Housing, and Urban Development, today announced that the Rhode Island Department of Transportation (RIDOT) is receiving $1 million in federal funds to help pay for accelerated repair work on the Park Avenue bridge in Cranston.
"Ensuring the safety of our roads and bridges must be a top priority. These federal funds will help offset the cost and accelerate repair work on the Park Avenue bridge through an expedited project delivery process that could be a model for other bridge replacement projects across the state," said Reed.
Earlier this summer, inspectors found the 109 year old bridge to be "structurally deficient" and temporarily closed it. While repairs to the bridge's wood deck and asphalt were expedited and it was able to reopen to most traffic, these funds from the U.S. Department of Transportation will help RIDOT expedite the design and replacement of the bridge.
The federal funds, which the state successfully applied for, will help RIDOT deploy the Construction Manager/General Contractor (CMGC) and Early Contractor Involvement (ECI) project delivery method for the design and replacement of the Park Avenue bridge. Under the CMGC process, RIDOT is able to select a company to design and build the project based largely on their expertise proven by other past projects. Once the company is selected, the project is then broken up into phases, and RIDOT may negotiate the price of each phase. This can accelerate repair work because the construction company can begin work without having to wait for the design of the entire project to be completed.
Additionally, RIDOT is coordinating with other entities involved in this project including Amtrak, the Rhode Island Department of Environmental Management (DEM), the City of Cranston, the Rhode Island Historical Preservation & Heritage Commission, and local businesses. RIDOT intends to build on this initial experience so that CMGC may become a regularly available tool in their project delivery method decision making.
-end-