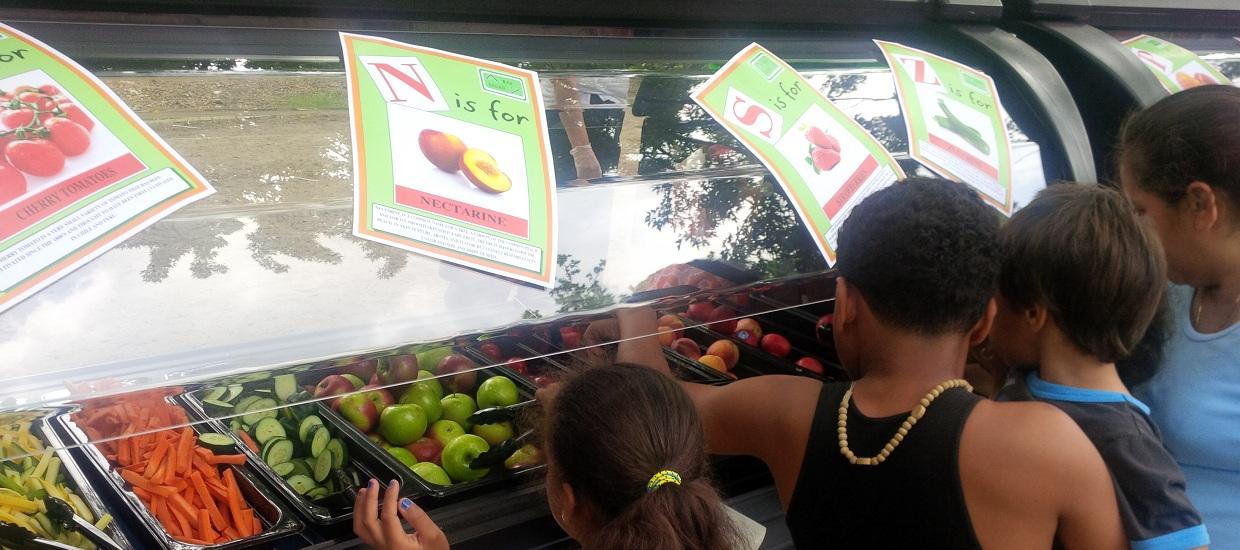 8/07/2018 —
WASHINGTON, DC – U.S. Senator Jack Reed (D-RI) today announced a total of $4,628,765 for local non-profit Farm Fresh RI to help encourage Supplemental Nutrition Assistance Program (SNAP) participants across New England to increase their purchases of locally-grown fruits and vegetables by providing incentives at farmers markets and other points of purchase. The funding is being administered through the U.S. Department of Agriculture's (USDA) National Institute of Food and Agriculture (NIFA) Food Insecurity Nutrition Incentive (FINI) program. The grant awarded to Farm Fresh RI is the largest of 24 NIFA grants totaling $21 million nationwide.
FINI is a joint program between NIFA and the USDA's Food and Nutrition Service, which oversees SNAP and is responsible for evaluating the impact of the variety of incentive programs that are deployed by FINI grantees. The program brings together stakeholders from different parts of the national food system to improve the nutrition and health status of SNAP households. The FINI program supports a wide range of small pilot projects; multi-year community programs; and multi-year, large-scale initiatives.
Farm Fresh RI will use the funds to expand the use of nutrition incentives across the New England states of Rhode Island, Connecticut, Maine, New Hampshire, and Vermont through the creation of the New England Nutrition Incentive Collaborative (NENIC). NENIC will launch a large-scale FINI project utilizing agency resources and programs to continue to expand consumption of locally grown fruits and vegetables by SNAP recipients and provide incentives for purchases at farmers markets, farm stands, and small grocers across the region. Additionally, NENIC will create and implement marketing techniques and research regional data on the effect of incentives on the consumption of fruits and vegetables purchased by SNAP recipients. NENIC hopes to reach over 20,000 consumers at over 250 outlets.
"Fresh, nutritious, and locally grown fruits and vegetables should be accessible to everybody, and I'm glad to see the USDA provide Farm Fresh RI for the funding for this project," said Senator Reed. In May, Senator Reed wrote a letter to the USDA in support of Farm Fresh RI's application. "The incentives NENIC will provide to encourage the purchase of healthy foods such as fruits and vegetables at farmers markets lead to healthier lifestyles for SNAP recipients while at the same time boosting our state's agricultural economy. This is truly a win-win for Rhode Island. I congratulate Farm Fresh RI for receiving this funding, and I will continue my work to ensure that all Rhode Islanders have greater access to nutritious and affordable foods."
"We are very pleased that we were able to receive this funding, and support two key constituencies: local growers and our neighbors in need of nutrition assistance" said Sheri Griffin, Co-Executive Director of Farm Fresh RI. "This connection is at the core of our mission. We are also very excited to support our colleagues across New England who are partners on this ambitious project. "
Founded in 2004 and inspired by a project at Brown University, Farm Fresh RI was incorporated in 2006 and received 501(c)3 nonprofit status in 2007. Today, it continues its mission to grow a local food system that values the environment, health, and quality of life of the farmers and consumers in the region.
<