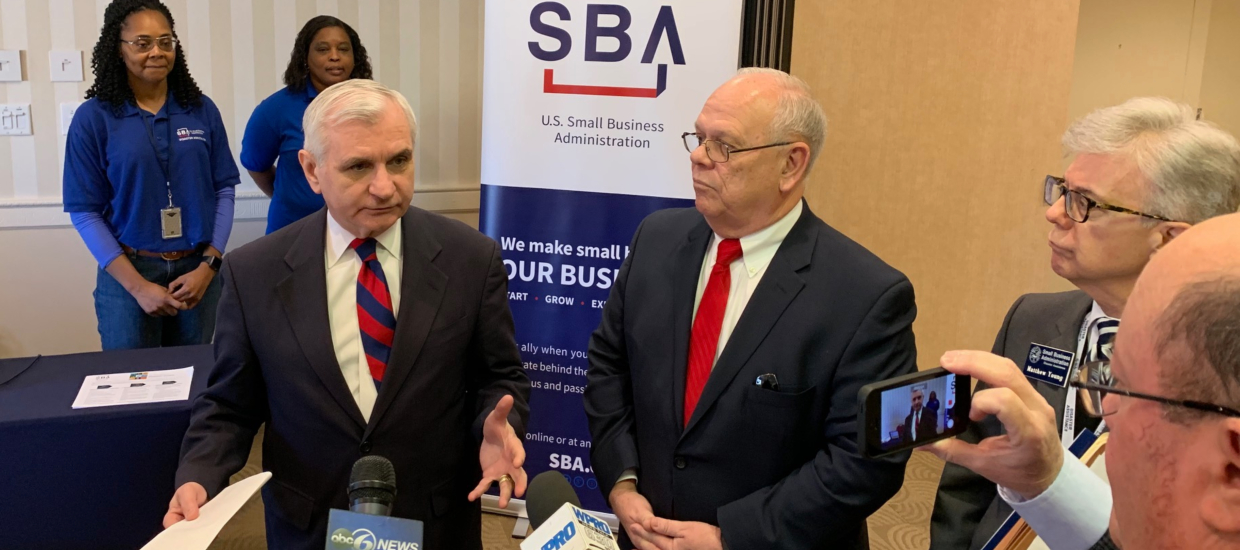 2/19/2019 —
NEWPORT, RI — In the wake of January's natural gas outage affecting thousands of consumers on Aquidneck Island, U.S. Senator Jack Reed (D-RI) today joined U.S. Small Business Administration (SBA) officials in Newport to announce the availability of low-interest federal disaster loans to Rhode Island small businesses and non-profits affected by the multi-day disruption.
Beginning January 21, 2019, National Grid, Rhode Island's natural gas distributor, suspended gas service to about 7,000 gas customers as a precaution due to low pressure in transmission pipelines operated by its natural gas supplier, Algonquin Gas Transmission Co. The disruption lasted several days for many customers during some of the coldest days of the winter. As a result, many customers experienced substantial losses and inconvenience.
The State, working in conjunction with SBA and Federal Emergency Management Agency (FEMA) staff, formally requested a disaster declaration in Newport County in order to help the affected communities recover. Senator Reed and Senator Whitehouse sent a letter to SBA Administrator Linda McMahon, urging the agency to approve the request as quickly as possible so that assistance would be available for those who need it.
"I commend the immediate response to the gas outage here in Newport, which got the gas back on as quickly and safely as possible," said Senator Reed. "However, we cannot minimize the ongoing economic toll this incident has had on small businesses in the community. A week of lost revenue has impacted their bottom lines, and we don't want our small businesses owners worrying about whether or not they can make payroll or cover other expenses. That's why I'm pleased that the SBA has opened this Business Recovery Center right here in Newport to help local small businesses and non-profits that were affected. These low-interest federal loans being offered by the SBA will assist those small businesses that, through no fault of their own, sustained economic losses over the multi-day outage. I hope that local small businesses and non-profits will take advantage of these federal resources to help them get back on their feet."
The disaster declaration, which Governor Raimondo applied for on February 7, covers Newport County and the adjacent counties of Bristol, Kent and Washington in Rhode Island and Bristol in Massachusetts.
SBA's Customer Service Representatives will be available at the business recovery center to answer questions about the disaster loan program and help individuals complete their applications. The center is located at Newport Harbor & Marina, 49 America's Cup Avenue, Newport (Open Monday – Friday 9 a.m. to 6 p.m. and Saturday 10 a.m. to 2 p.m.)
Those interested can also apply for loans online at https://www.sba.gov/disaster-assistance/, or by phone at 1-800-659-2955.
More info is available here.