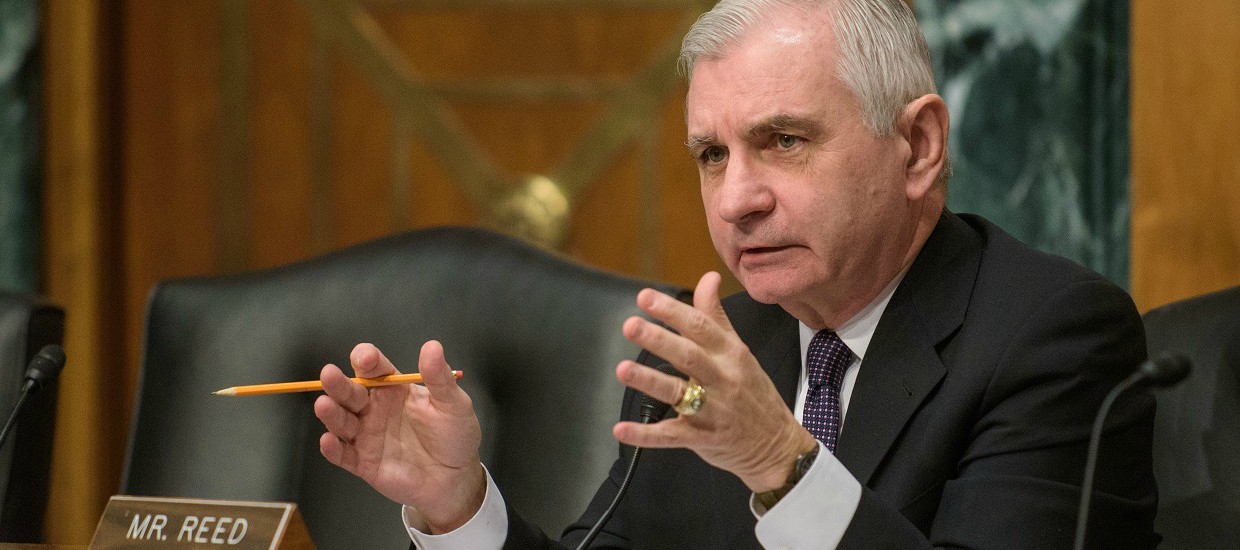 9/10/2019 —
WASHINGTON, DC - U.S. Senator Jack Reed (D-RI), the Ranking Member of the Senate Armed Services Committee, today issued the following statement on the exit of National Security Adviser John Bolton:
"John Bolton was wrong for this job and I am not surprised he didn't last long in this role.
"This is a White House in constant turmoil. While President Trump churns through national security officials every few months, his policies and inability to lead could cause long-term damage to the United States. From cozying up to Putin, to his feckless photo-op diplomacy with Kim Jong-Un, to his ham-fisted attempt at a Camp David peace summit with the Taliban, President Trump has repeatedly failed on the world stage.
"Ending the war in Afghanistan is possible, but it requires skills this President seems to lack – thoughtfulness, consistency, and serious diplomacy.
"Ousting John Bolton isn't going to fix the failures plaguing this Administration's dysfunctional foreign policy. In order to truly do that President Trump would need to start looking inward and make more than just personnel changes."