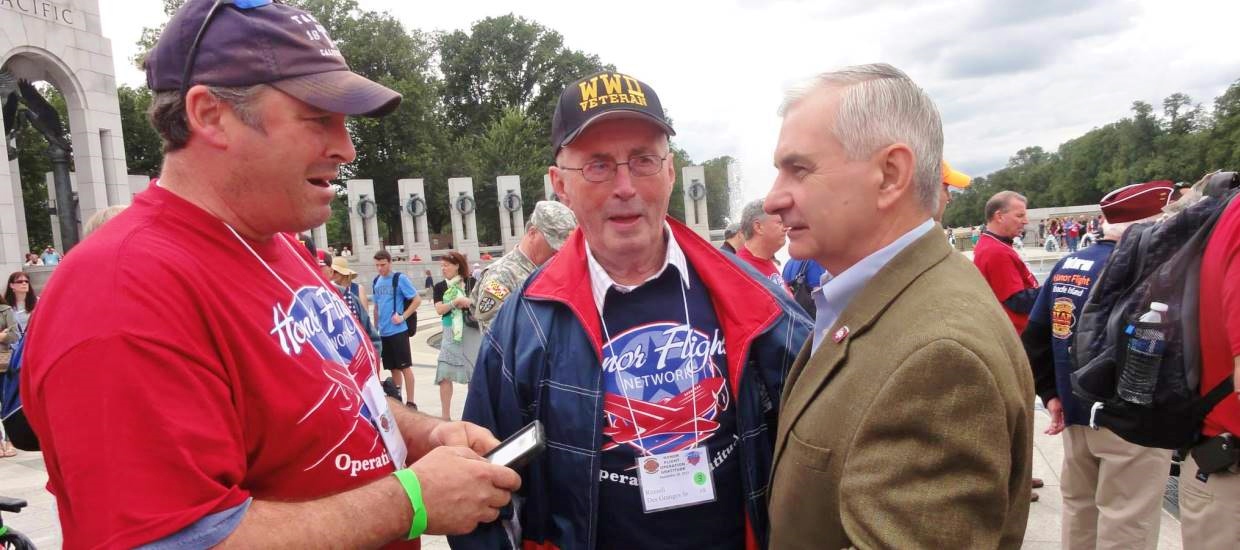 11/10/2015 —
WASHINGTON, DC – In an effort to support our veterans and advance construction projects and modernization efforts at military bases in Rhode Island and nationwide, U.S. Senator Jack Reed today voted to approve the fiscal year 2016 Military Construction, Veterans Affairs, and Related Agencies Appropriations Bill. The bipartisan bill, which passed on a vote of 93-0, allocates $79.74 billion in discretionary funding for the U.S. Department of Veterans Affairs (VA), as well as for U.S. Department of Defense construction projects, and other programs focused on helping veterans and military families.
After months of pushing for sequester relief, split between defense and domestic programs, Senator Reed, a member of the Appropriations Subcommittee on Military Construction and Veterans Affairs, noted the Senate-passed Milcon-VA spending bill includes over $2 billion more to support veterans than an earlier version of the measure proposed by the Republican leadership.
"This appropriations bill is a real win for our veterans. Passing this bill with increased resources to support our veterans is a good step in the right direction that will help fix the VA and reduce the veteran care backlog. It is imperative that the brave men and women who serve our country have up-to-date equipment and training facilities," stated Reed. "We made some bipartisan progress and I hope we can build on this momentum by working with the House to finish the job and provide our veterans with access to the care and benefits they deserve."
Earlier this year, Republicans proposed insufficient allocations for the MilCon-VA Appropriations bill that would have irresponsibly implemented devastating sequester cuts and underfunded the VA. As a result of these proposed cuts, as estimated 70,000 fewer veterans would have received the VA care they needed, according to the U.S. Department of Veterans Affairs.
Senator Reed helped spearhead the effort to stop the devastating sequester cuts from taking place and hitting America's veterans and other domestic priorities like education, health care, and transportation infrastructure. After the successful enactment of the Bipartisan Budget Act of 2015, the new Milcon-VA bill resulted in a $2 billion increase in funding for veterans programs. Major changes from the earlier version include:
Veterans Affairs (VA) is funded at $71.2 billion, $1.97 billion more than the proposed Republican budget.
Military Construction is funded at $8.25 billion, $170 million over the proposed Republican budget.
Arlington National Cemetery is funded at $100.8 million, $30 million over the proposed Republican budget, for road improvements necessary to support expansion of the cemetery.
Now that the full Senate has passed the bill, it must be reconciled with a version in the U.S. House of Representatives.
-end-